UmbrellaSky@Shibuya Stream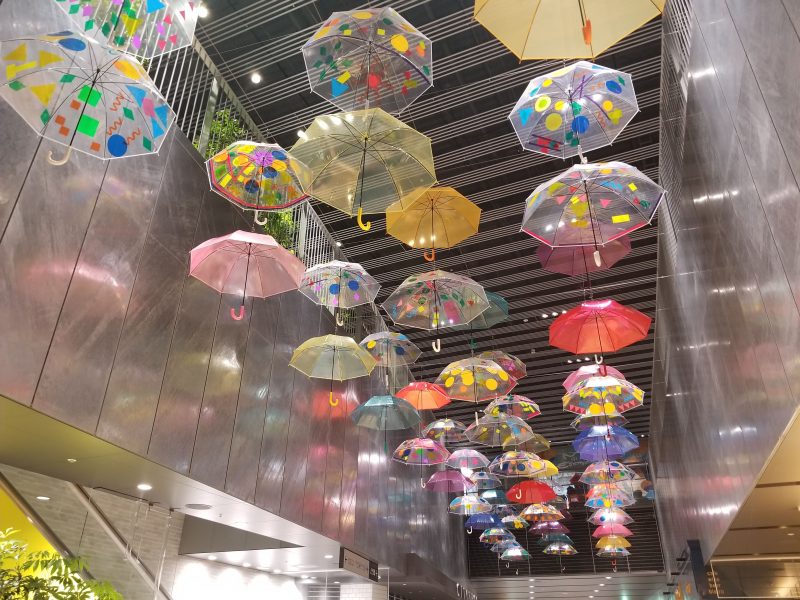 Cast away the hot and dull atmosphere; colorful umbrella colors the hall of Shibuya Stream in the rainy season!
「Shibuya Stream」, a complex connected to Shibuya Station recently opened last Autumn.
Today, many creative workers such use it as a gathering place, such as going live performances, marche, and morning activities.
Shibuya Stream is conducting Umbrella Sky project for its first summer.
Total of 68 colorful umbrellas will be coloring the roof of 2F-3F hallway of Shibuya Stream.
Art Production Department of TASKO worked on the venue design, production and execution.
The umbrellas of different designs are created by the participants of the workshop conducted on 18th~19th June.
You can look closely see the different patterns on each of the umbrellas.
The arcade of Shibuya Stream with umbrellas of unique designs will make you happy even in rainy times.
It will be displayed throughout June, so please come by if you are in Shibuya!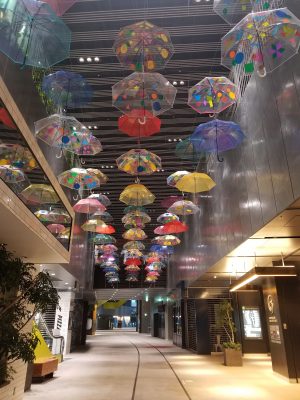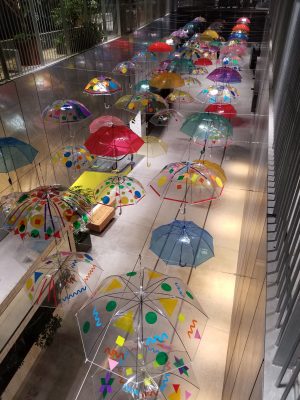 【Display Details】
Shibuya Stream UmbrellaSky
Duration: 1st (Sat.) – 31th (Sun.) Jun 2019
Venue: 2F-3F Arcade inside Shibuya Stream
Address: 3-21 3 chome, Shibuya, Shibuya Ward, Tokyo 〒150-0002
Access: Connected to Exit 16b of Shibuya Station
Shibuya Stream Official Website: https://shibuyastream.jp/event/eventdetail.php?id=114
【STAFF】
Direction: Nanako Doi (CRAZY AD)
Venue design, art production, planning, and execution: Takeo Kitazawa (TASKO Inc. Art Production Department)
Workshop art production, design, and execution: Koyuki Kato, Chika Kagaya (TASKO Inc. Art Production Department)
Production planning: Aya Comori, Naho Kato (TASKO Inc. Art Production Department)
Production and execution: Naoki Taichi (TASKO Inc. Produce Works Department), Ryota Okiyama (TASKO Inc. Design Engineering Department)
Execution: TOKYO STUDIO CO., LTD.