Beautiful harmony @ Tokyo Ginza Shiseido Building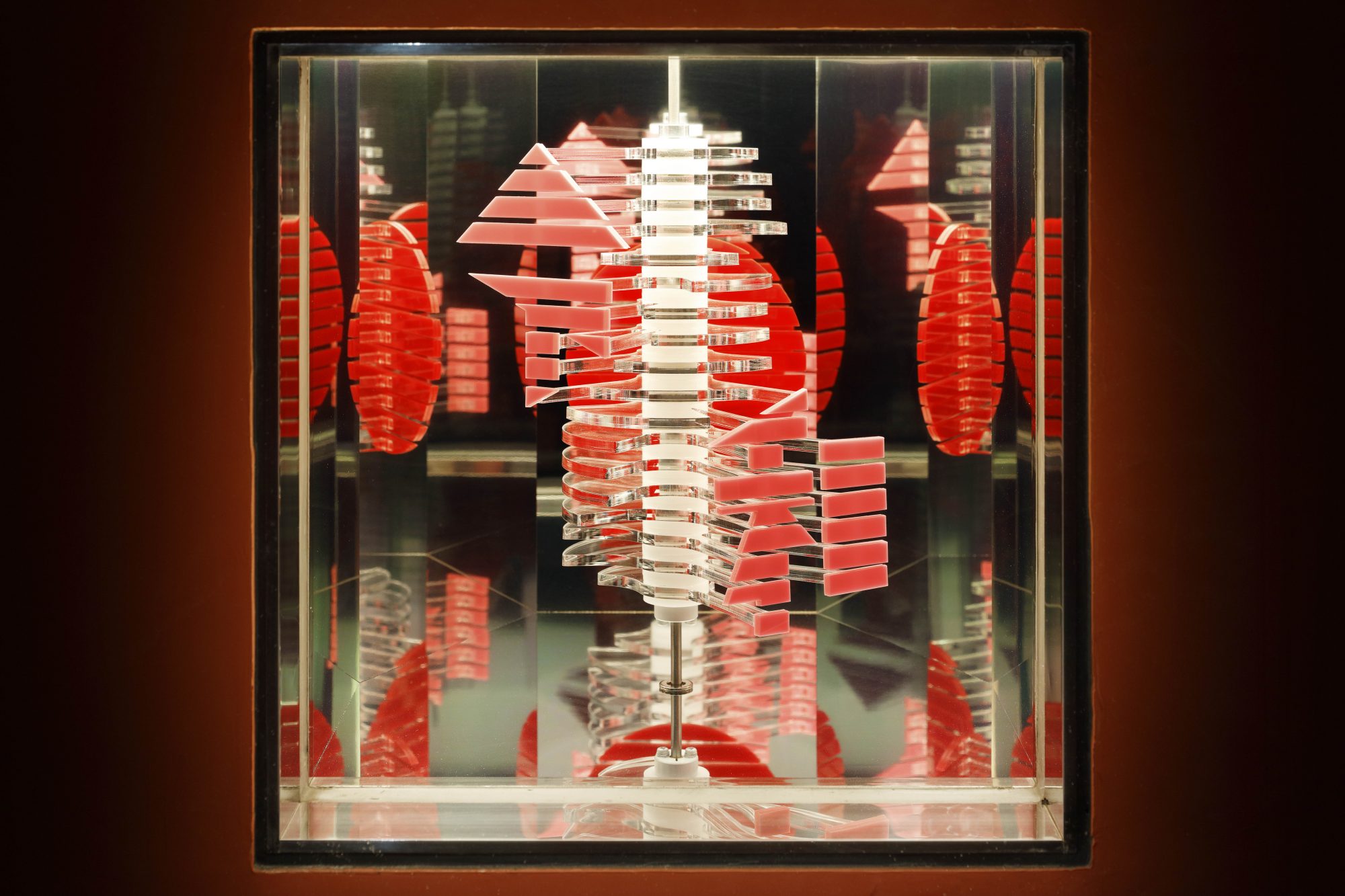 【Photography: Taihei Iino】
Currently, artwork by our design engineering department is being displayed at the window display of Shiseido Parlour in Ginza.
You can enjoy it on 2 sides of the shop, facing the walkway. Do look for it if you are at Ginza.
Below is the description written by the art director of this project, Ms. Yuumi Kurotani from Shiseido.
**
At Tokyo Ginza Shiseido Building Show-window… The new era of Japan "Reiwa" is translated as "beautiful harmony" in English, and it means many people's heart beautifully gather; that's where cultures are born. Heading into the new era, different hopes and anticipations are weaved together. We designed the beautiful harmony and the energetic atmosphere of the city. It is a kinetic art where the motif scatters and forms again by the spinning force, all inside a kaleidoscopic space surrounded by mirrors. It uses the latest technology; a system where each sequence of the motors used in the artworks inside the display could be controlled by separately. It is truly a piece that incorporates current trends.
Beautiful harmony from YUMI KUROTANI on Vimeo.
【Display Details】
Address: 〒104-0061 1st-floor, Tokyo Ginza Shiseido Building 3-8-8 cho-me, Ginza, Chuo-ward, Tokyo.
Venue: Outer Window Display at Shiseido Parlour Ginza Main Branch
Duration: 28th April~31st July 2019
Operating Hours: 8am〜23pm
【STAFF】
Art Direction & Design: Yuumi Kurotani (Shiseido)
Creative Direction: Yoji Nobuto (Shiseido)
TD, planning, mechanical engineering and design, direction, and execution: KIMURA (TASKO Inc. Design Engineering Department)
Device engineering and production: Ryota Okiyama (TASKO Inc. Design Engineering Department)
Production: Ryoichi Sakata, Ryo Inomata, Naoto Ooi, Hibiki Ishijima (TASKO Inc. Design Engineering Department)
Design & Execution, design engineering: N and R Foldings Japan