『Ueno-no-Mori Ballet Holiday』ー Venue Decoration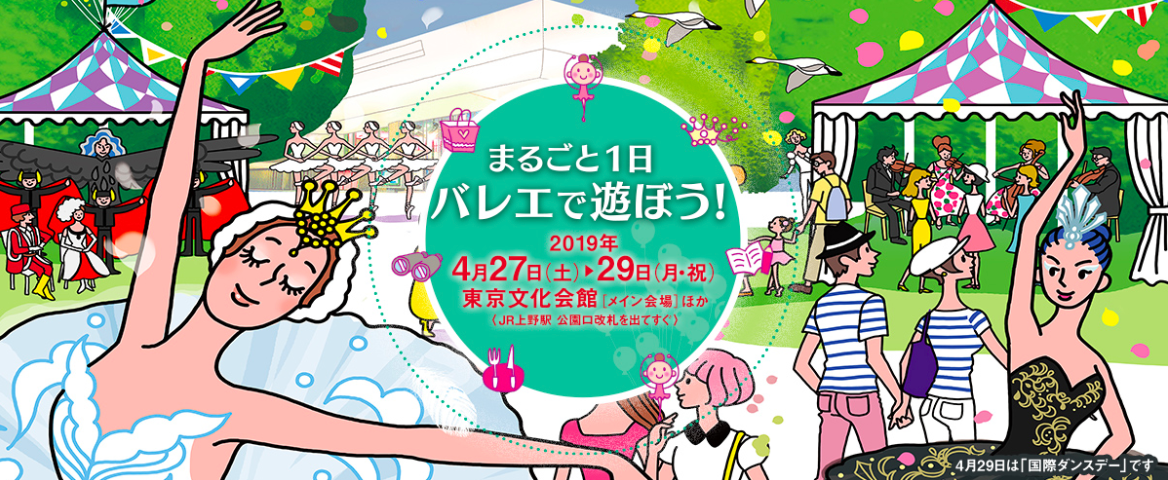 A 3-day festival to fully enjoy ballet,『Ueno-no-Mori Ballet Holiday』 is on!
From 27th April,『Ueno-no-Mori Ballet Holiday』started in Tokyo Bunka Kaikan as its main venue.
It's a 3-day full of events such as ballet performance, mini-live performance, Marchais, and workshops.
Last year recorded 70 thousand visitors in 3 days. For ballet lovers as well as beginners, it would definitely be fun to join!
TASKO's Art Production Department worked on the venue decoration.
White and blue marches in the green cafes and workshop atmosphere… do come by to this lively forest of Ueno!


  


【Event Details】
『Ueno-no-Mori Ballet Holiday』
Dates: 27th 〜 29th Apr. 2019
Time: 10:00~19:00
Main Venue: Tokyo Bunka Kaikan
See the official website for details and the schedule of each event!
https://balletholiday.com/index.html
Direction: Aya Comori (TASKO Inc. Art Production Department)
Stage Decoration Design, Production, Execution: Takeo Kitazawa, Koyuki Kato, Chika Kagaya (TASKO Inc. Art Production Department)
Production & Execution:
Naoki Taichi (TASKO Inc. Produce Works Department)
Yosuke Oda, Yukari Yamazaki, Takumi Nakazawa (TASKO Inc. Design & Web Department)
Azumi Kustuwa (TASKO Inc. Stage Production Department)
Naho Kato (TASKO Inc. Art Production Department)
Haruka Niizeki, Saori Kino, Kumail Toorabally