Sumiyume Dance Parade "Sakurabashi Wa-Odori"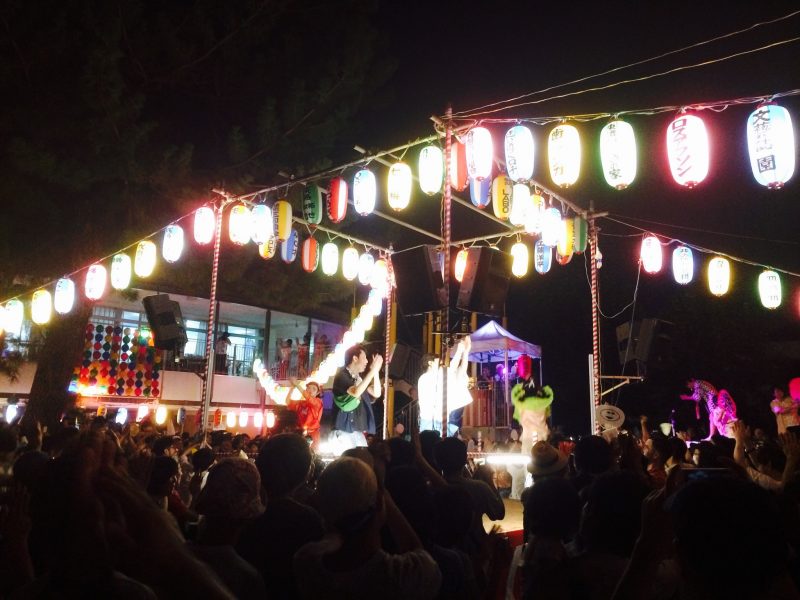 Our Art Production Department assisted the production management and decoration of the event "Sakurabashi Wa-Odori". It is an event that is held as part of the Sumi-Yume art project, which started in 2016.
The live music performances and bon-odori dance with live-singing made it a fantastic festival!
Sumiyume Dance Parade "Sakurabashi Wa-Odori"
Date:22nd Sep. (Sun.) 2019  16:00~20:00
Venue:Koume Primary School Gymnasium(2-4-10, Mukojima, Sumida-ward)
【CAST】
Aragehonji, Mishio Ogawa, Kekenoko-zoku, Junko Sato, Jinta-la-Mvta, Soul Bonanza,
DJ Waterdamage, DONUTS DISCO DELUXE(ANI from Schadaraparr / Robochu / AFRA), Nyantoko, Monogatari Universe, Koharu Yanagiya, Sansuke Yamada, Hirono Yamada, Lin Yiloh and more!
Producer:Yuichi Kishino/Support:Takaharu Miyaji
The official website: http://sumiyume.jp/event/20191127/