"The Wise Man's Dining Double Support" online ad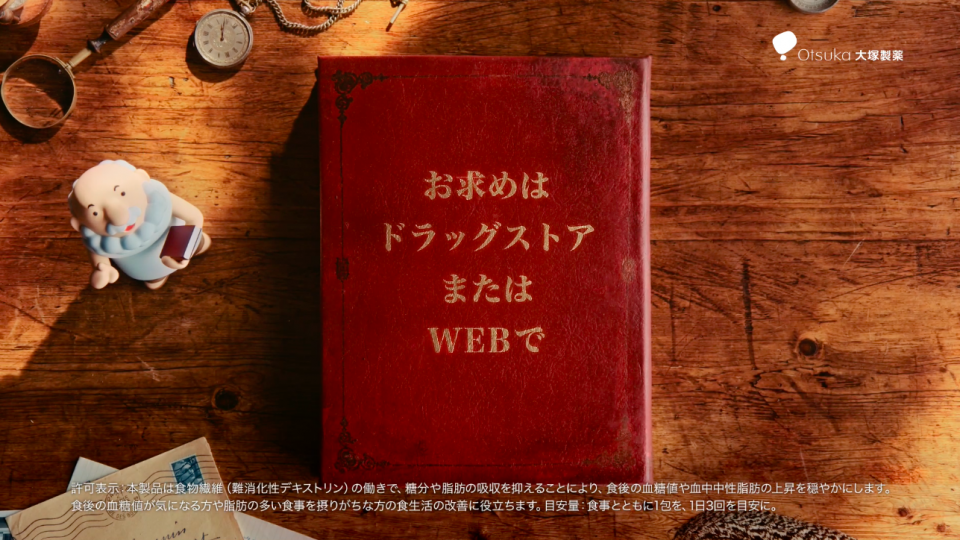 Otsuka Pharmaceutical Co., Ltd.'s "The Wise Man's Dining Double Support" released the new online ad "The Wise Man's Bible ver.", which TASKO's Art Production Department designed.
This product is recognised as "Food for Specified Health Uses" by the Japanese government for its efficacy and the company's website states that "it slows down the body's absorption of sugar and lipids, thereby reducing the rise in blood glucose levels and triglycerides after a meal".
We recreated the life-sized bible book that the character has on its package, and the efficacy of the product is projected onto it.
Please also check out the classic atmosphere of a wise man, created with the book design, ageing effects and props!
"The Wise Man's Dining Double Support" Official website (Japanese):https://www.otsuka-plus1.com/shop/pages/kn_site_top.aspx
【STAFF】
Scenic Design:Koyuki Kato (TASKO inc. Art Production Dept.)