A traveling exhibition GHIBLI EXPO (Iwate Exhibition)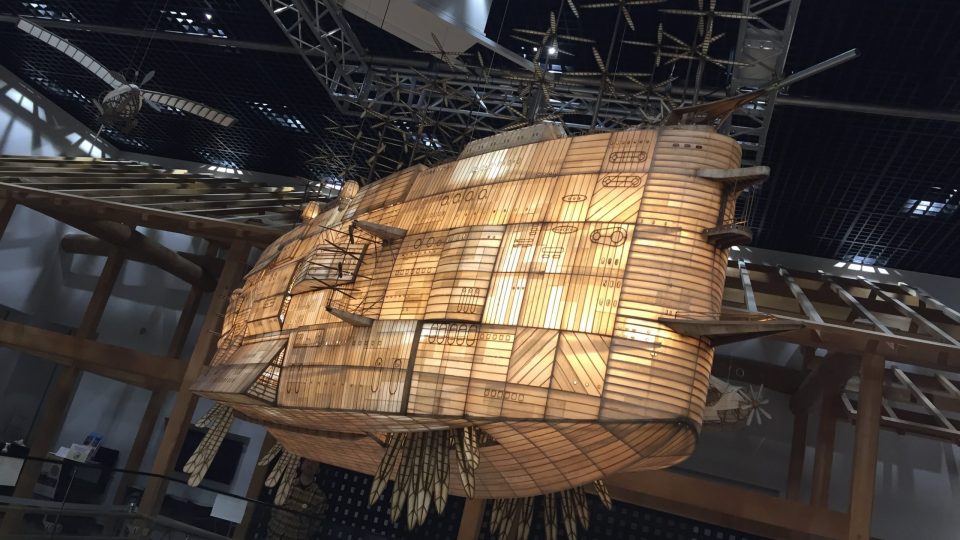 In "GHIBLI EXPO", TASKO worked on the mechanical production of the giant airship.
The airship has been exhibited in 9 different locations in Japan as well as in Korea, and this popular exhibition has received many positive responses. This Iwate Exhibition is the final exhibition.
This exhibition involved a huge number of people and exhibits touring like a circus. Do check out this huge exhibition at the final venue!
*The picture is from Nagasaki Exhibition and the video is from Oita Exhibition (Shot by TASKO)
【Exhibition Details of GHIBLI EXPO Iwate】*Please visit the official website for more details.
Address: 020-0866, 12-3 Matsuhaba, Motomiya, Morioka City, Iwate
Venue: IWATE MUSEUM OF ART
TEL: 019-658-1711
Exhibition Period: 30th Nov. 2019 to 16th Feb. 2020
Opening Hours: 9:30~18:00
Entry Fees: Adult 1,200JPY ・High school Students: 700JPY ・Primary & middle-school students: 400JPY
Closed:Mondays (Open on 13th Jan. and 10th Feb). New Year closure from 30th Dec. to 1st Jan.
The official website: https://www.tvi.jp/50th/ghibli/
【
CREDITS】
TD・Maintenance
・Set-up:Tatsuo Hayashi(TASKO Inc. Engineering Production Dept.)

Maintenance・Direction Control・Set-up:Kanta Horio(ponoor experiments inc.), Ryota Okiyama(TASKO Inc. Engineering Production Dept.)

Maintenance

・Set-up:Kohei Kudo(

TASKO Inc. Engineering Production Dept.

),

Shin Hirabayashi