We worked on the production of「Aichi Triennale 2019」Saeborg's new performance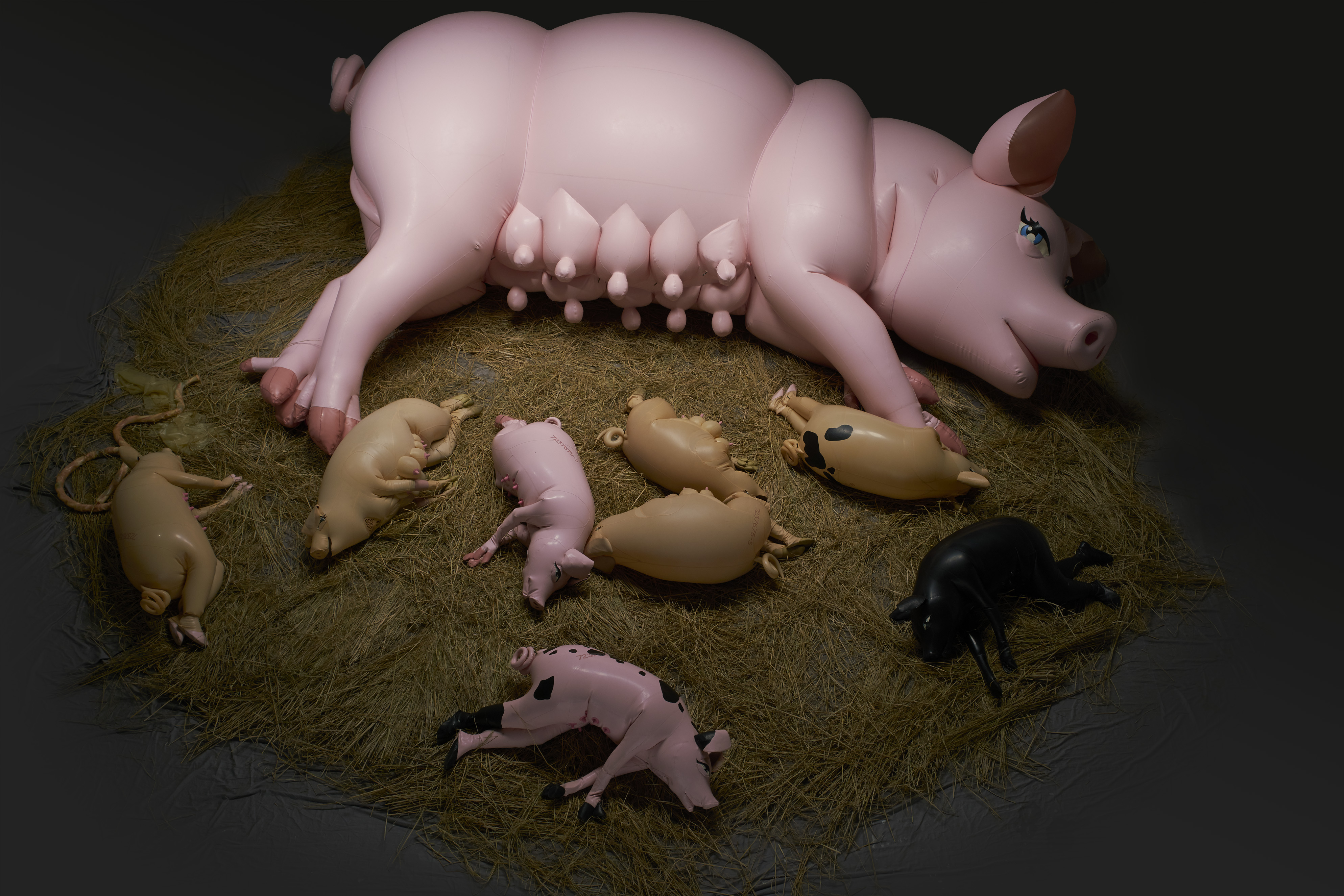 『Pigpen movie』Photo: Takeo Hibino
Aichi Triennale is the largest art festival in Japan, which has been held every 3 years starting from 2010.
2019 will mark the 4th time, where more than 80 groups of artists from Japan and abroad gather and share artworks with the latest technology in the field of performing arts, videography, music program, international contemporary art exhibition and more.
This time, the theme is "Era of love", and artist "Saeborg" is going to be performing this time in performing arts section. Our Art Production Department will be in charge of the production of new performance『House of L』.
Do look forward to the first performing arts installation by「Saeborg」.
Saeborg 『House of L』
Dates|Sat, Aug 31 & Sun, Sep 1, 12:00~18:00
Tue, Sep 3, – Fri, Sep 6, 18:00~21:00
Sat, Sep 7, &Sun, Sep 8, 12:00~18:00
* Closed on Mon, Sep 2
※Approximate time: 30 minutes ~ as long as you wish to stay
Venue|Large Rehearsal Room, Aichi Prefectural Art Theater (〒461-8525 B2-floor, 2-13 1chome, Higashisakura, Higashi Ward, Nagoya City, Aichi Prefecture)
Getting there|3 min. on foot from Sakae station (Higashiyama line or Meijo line)
Tickets|Adults ¥1,500/U25 ¥1,000/U18 ¥500
Official website|https://aichitriennale.jp/artist/saeborg.html
Notice|
・Ticket is free for children under kindergarten
・You are free to enter or exit the venue on the day of the performance
・We might restrict the entree depending on the rush
Saeborg
Born 1981 in Toyama, Japan
Based in Tokyo, JapanSaeborg creates latex body suits as extensions of her own skin, deploying them in performances. Motivated by her strong desire to transcend fixed identities (such as gender) and even the human body itself, she dons bodysuits that caricature sows or insects as toy-like figures, creating playful dystopias composed of the ecosystem's basest creatures. The lives of livestock—their procreative activity, the delivery of their offspring—are strictly managed, and then they're sent off to the slaughterhouse. In Saeborg's work, this world is portrayed with an innocent cheerfulness, resulting in a sense of irony. All of her pieces to present have been shown in international exhibitions and museums in both Japan and abroad, following premieres at the Tokyo fetish party Department-H.
https://saeborg.com/
Major performances & Awards
2018 The 6th Athens Biennale, Athens (Greece)
2018 TAG: Proposals on Queer Play and the Ways Forward, The University of Pennsylvania/ICA, Philadelphia (USA)
2016 Roppongi Art Night 2016, Roppongi Hills A/D Gallery, Tokyo
2014 「17th of The Okamoto Taro Memorial Award for Contemporary Art」, Taro Okamoto Museum of Art, Kawasaki, Kanagawa, Awarded the Toshiko Okamoto Award.