Official Website of "FEVERROOM" Performance
Apichatpong Weerasethakul, a filmmaker and artist who has been receiving numerous awards including Palme d'Or at Festival International du Film de Cannes, is working on "FEVERROOM"; the first stage performance he is working on. Out Design & Web Department worked on the design and development of the official website of "FEVERROOM", which will be performed in Tokyo Metropolitan Theatre in 2019. We built the website based on the flyer design; focusing on the light-blue ruler lines.
The tickets for this performance are sold starting 21st Apr. The dates of performance will be from 30th Jun. to 3rd Jul. It's a rare performance barely existing in Japan, so do grab this opportunity and watch the show!
Official Website of "FEVERROOM" Performance: https://fr2019.jfac.jp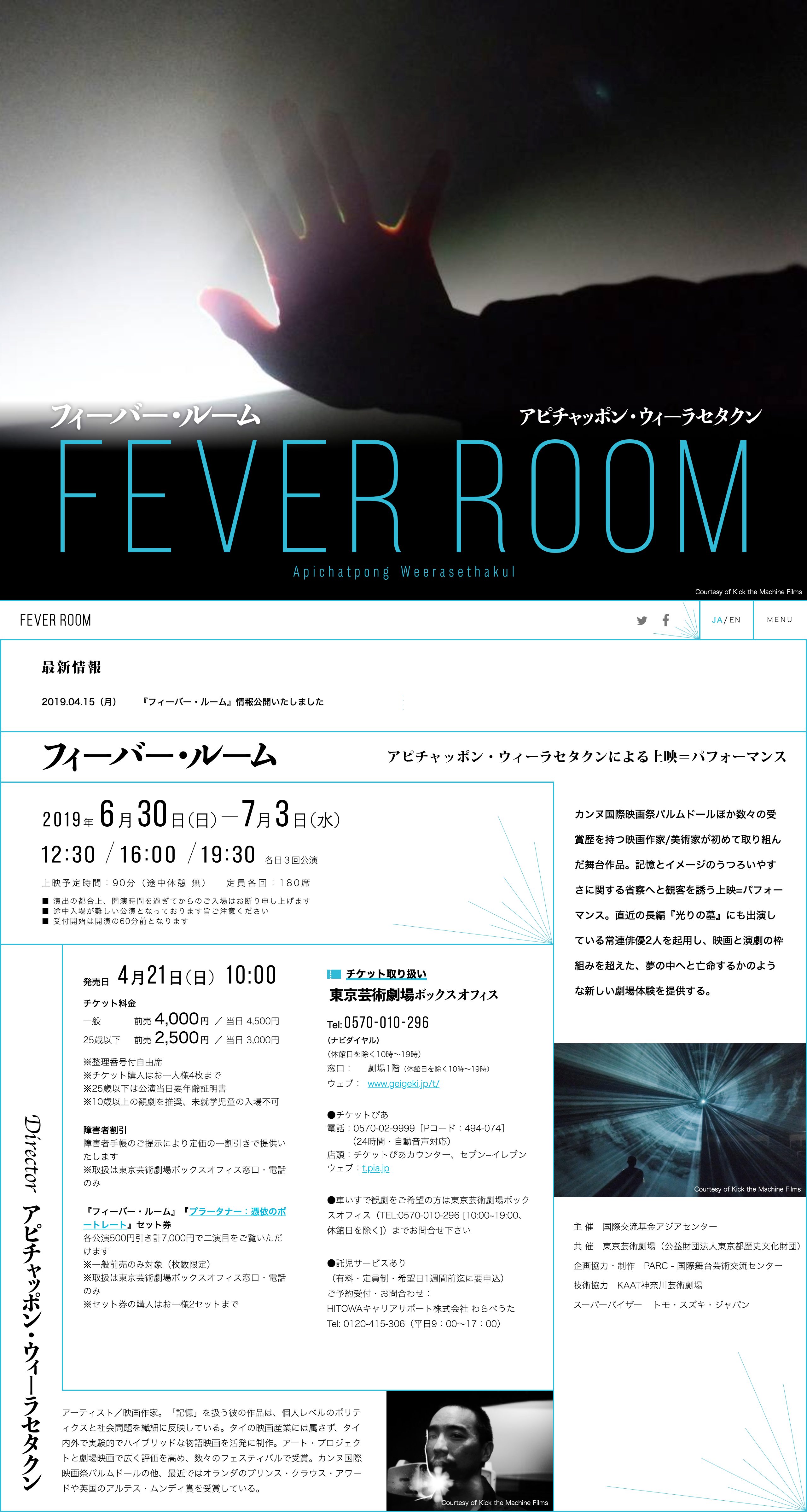 date: 2019/4
ディレクション、デザイン、コーディング: 織田 洋介 (TASKO Inc. デザイン&ウェブ部)
デザイン補佐: 山﨑裕可里 (TASKO Inc. デザイン&ウェブ部)
コーディング補佐: クメイル・トラバリー(TASKO Inc. デザイン&ウェブ部)